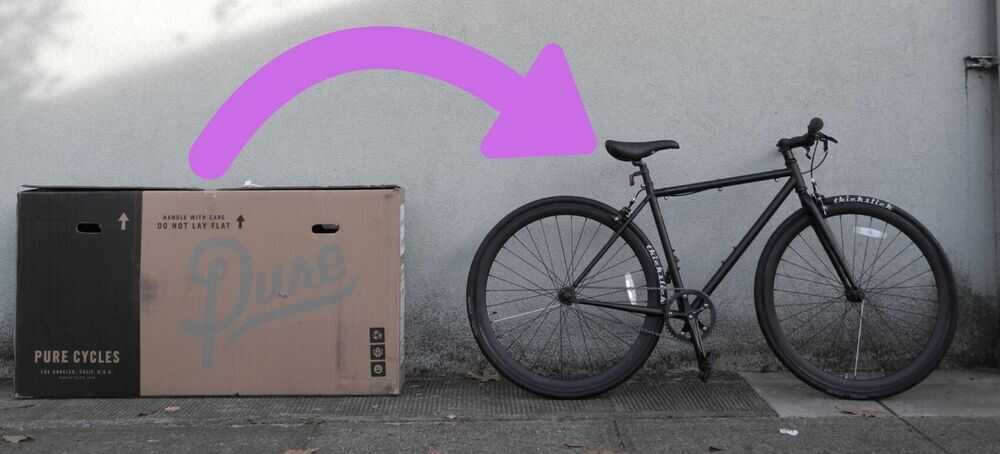 Whether you have a new or used bike that needs to be assembled, taken apart and boxed up, or shipped, the friendly mechanics at Upcycles can take care of it. We have a 1-day turnaround for most jobs, and we offer the following services:
Bicycle Assembly
We can assemble most bicycles, including some e-bikes. We charge $69.99 for multi-speed bikes and $54.99 for a single-speed bikes. Our assembly is a thorough 23-step process that includes includes wheel truing, brake and shift adjustments, and basic fitting to ensure that your bike rides great. Installing accessories (such as fenders or racks) may require extra labor.
Many bikes get quite banged up during shipping – damaged wheels and bent rear derailleurs are common – and if we discover that your assembly requires additional attention, we will contact you in advance.
Bicycle Packing/Boxing
For most bikes our fee for disassembly and packing into a box is $69.99, including a sturdy shipping box. We use the standard guidelines from How To Pack A Bike on BikeFlights.com, our preferred bike shipper.
Shipping Your Bike From Portland
Once your bike is boxed up, you can take it from there, or if you choose to have us arrange the shipping, the domestic shipping fees through BikeFlights.com range between $60 and $100. Please call ahead at 503-388-0305 or drop us an email so that we can put you on our schedule.
Shipping Your Bike To Portland
If you're moving to the area, or starting your bike trip here, we can receive your bike at the shop and get it ready to ride! Contact us (call at 503-388-0305 or email) to let us know that your bike is on its way here, and we'll let you know when it arrives. Use our shop address for shipping:
Upcycles LLC
5516 NE 16th Ave
Portland, OR 97211
The Do-It-Yourself Option
If you've got some basic tools and have worked on bikes before, you may be able to pack a bike yourself! Stop by to get a cardboard bike box and packing materials from us for $10 (call us at 503-388-0305 to make sure we have one in stock) and check out How To Pack A Bike.