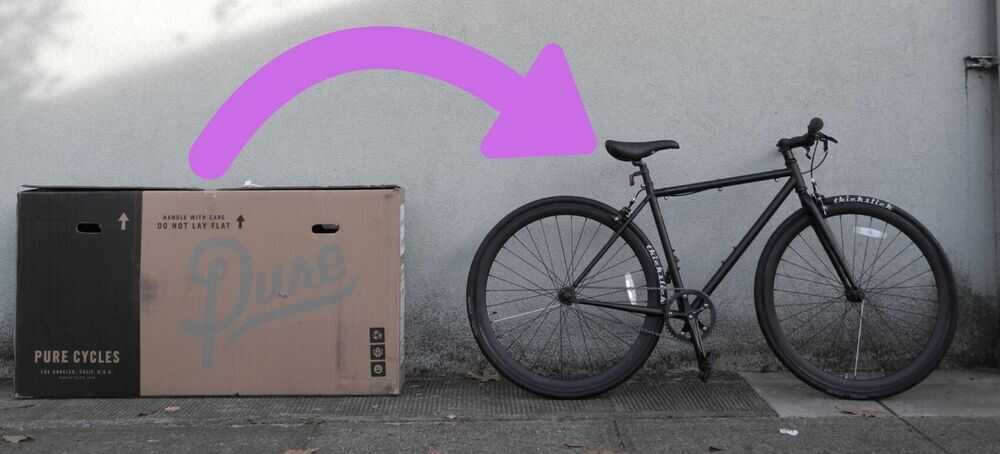 Whether you have a new or used bike that needs to be assembled, or disassembled, packed and shipped, the friendly mechanics at Upcycles can take care of it. Please call ahead to get on our schedule.
Bicycle Assembly
We can assemble most bicycles, including most e-bikes. Our assembly is a thorough process that includes includes wheel truing, brake and shift adjustments, and basic fitting to ensure that your bike rides great. Installing accessories (such as fenders or racks) may result in extra labor charges.
Most geared bicycles (non-disc): $99.99
Disc brake-equipped bikes: $119.99
Single-speed bikes: $89.99
Simple kids bikes: $59.99
E-bikes: $129.99-$149.99
Trikes/tricycles: $149.99
Many bikes get quite banged up during shipping – damaged wheels and bent rear derailleurs are common – and if we discover that your assembly requires additional attention, we will contact you in advance.
Bicycle Packing/Boxing
We can disassemble and pack most bikes for shipping. The shipping fees include a sturdy shipping box, and secure packing and padding of the bike according to guidelines from How To Pack A Bike on BikeFlights.com, our preferred bike shipper.
Most adult bicycles: $150
Single-speed, cruiser, and simple kids bikes: $120
E-bikes: (we do not ship ebikes)
Note that the above prices are a starting point, and some bicycles (extra large bikes, or bikes with extra accessories) may incur extra labor charges.
Shipping Your Bike From Portland
Once your bike is boxed up, you can pick it up and take it from there, or we can take care of the rest. For an extra $30 we will set up the bike shipping with BikeFlights.com. This includes measuring & weighing the package, entering shipping details, printing the labels, scheduling a pick-up, and sending you a confirmation email with tracking number (note that shipping costs are set by UPS, and may vary widely). In order to ship most bikes, the cost breakdown is as follows:
Disassembly and secure packing into shipping box: $119.99
Setup of bike shipping details, printing labels, and arranging pick-up: $30
Cost of shipping with BikeFlights.com: $120 and up
GRAND TOTAL: $270 and up
Please call ahead at 503-388-0305 or drop us an email so that we can put you on our schedule.
Shipping Your Bike To Portland
If you're moving to the area, or starting your bike trip here, we can receive your bike at the shop and get it ready to ride! Contact us (call at 503-388-0305 or email) to let us know that your bike is on its way here, and we'll let you know when it arrives. Use our shop address for shipping:
Upcycles LLC
5516 NE 16th Ave
Portland, OR 97211
The Do-It-Yourself Option
If you've got some basic tools and have worked on bikes before, you may be able to pack a bike yourself! Stop by to get a cardboard bike box and packing materials from us for $20 (call ahead to make sure we have one available) and check out How To Pack A Bike.