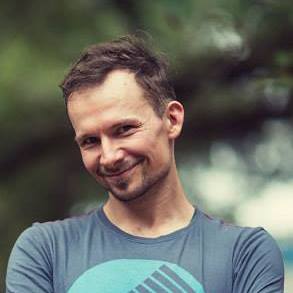 My name is Kai and I'm the owner of Upcycles. I've been fascinated with wheels and other things that turn from when I was a toddler, so I'm told. Although I rode bikes as a kid growing up in communist Poland, I didn't actually become an avid bike rider until the summer of '99. That's when I decided to sell my car and pedal down the Oregon coast on a hand-me-down Gary Fisher mountain bike. I rode from Portland down to the redwoods near Crescent City, California, and I was thoroughly astonished at how efficiently, how cheaply, and most of all enjoyably, I had just traversed this beautiful state. Since then, I've been fascinated with all aspects of bicycling, with a focus on that which is beautiful in its utility, and rugged enough to be functional during the apocalypse.
Here at Upcycles, we've always been focused on the community's bicycling needs. Our humble origins go way back to 2010, when we started fixing up old bikes in a converted residential garage (that was back in the "gool ol' days" here in Portland, when you could still do that sort of thing…) Upcycles, by the way, refers to the process of taking something and improving it, or transforming it into something better. Over the years we've breathed new life into thousands of bicycles, new and ancient alike, and we've stayed true to our namesake.
Thinking of stopping by and spending your hard-earned money with us? We think you should, but we don't like to brag, so we'll let our reviews speak for themselves:
For a blast from the past, check out Introducing Upcycles, a 2010 article on BikePortland.org.
.
.
.
.
.
.
.
.
.
.
.
.
.
.
.
.
.
.
.