We are proud to carry fun and practical Raleigh bikes.
Every new bike purchase includes 6 months of follow-up service and free installation of any accessories, such as a rack or fenders.
Our inventory changes often – please give us a call at 503-388-0305 to make sure we have the bike you want in stock.
If we do not have the bike you want, we can easily special order it! Call or stop by for more information.
Prices may vary from what is stated below.
Alysa 1 Women's Hybrid // $429.99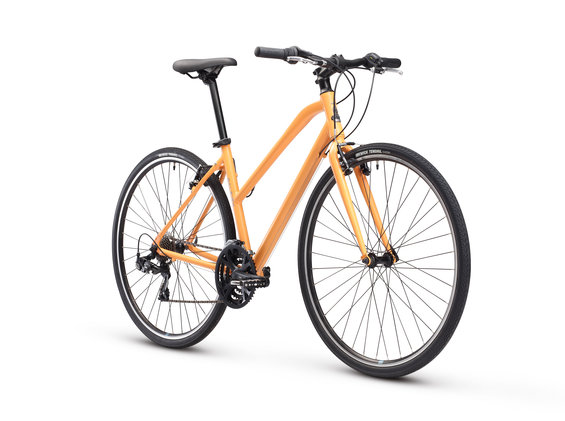 This is the Alysa 2's more affordable cousin, it's a stylish women's city bike that rides and looks like a much more expensive bike. Check out this Alysa 1 video.
Cadent 1 Hybrid // $429.99
It's as nimble as a road bike, but has the sturdiness of a mountain bike, the Cadent 1 is a great city bike for commuting or fitness rides. With powerful brakes, 21 speeds, puncture-resistant 35mm tires, and a lightweight aluminum frame, this bike will make your city experience much more enjoyable. It comes in black and red – it's a really neat brick sort of brownish red, hard to describe, but it sure looks great!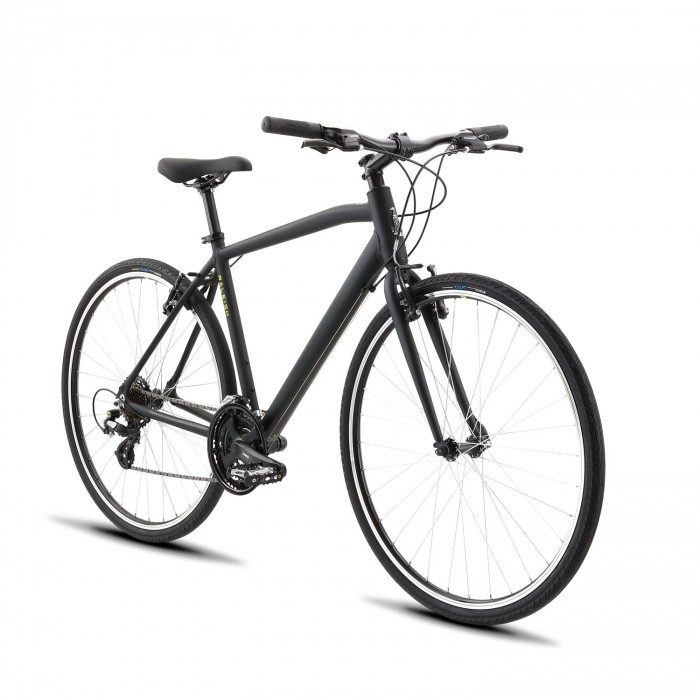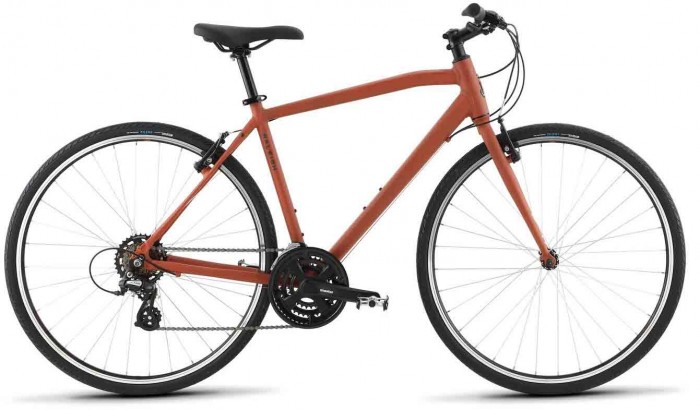 Carlton Single-Speed // $374.99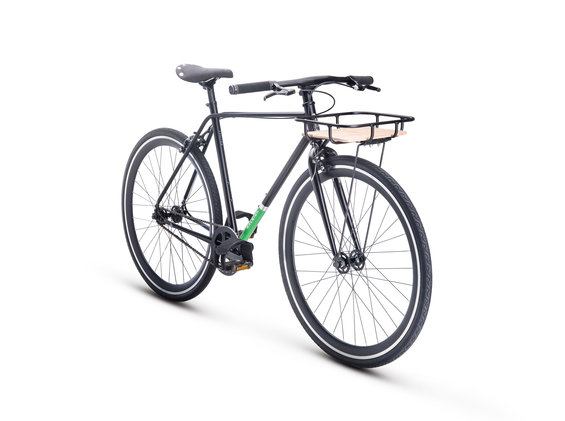 This is the logical alternative to the cheap online single-speed, the Carlton is a solid and stylish bike for under $400 that needs no upgrades. It's got flat bars and 35mm-wide tires for comfort, great dual-pivot sidepull brakes, lots of room for fenders, and even mounts for a rear rack. Would make a fantastic single-speed (or fixed-gear) commuter. Comes with a bell and a *sweet* front basket for carrying a 6-pack of your favorite beer. Raleigh, you done good! For more info, watch this video.
Carlton 8 City Bike // $449.99
The Carlton 8 takes styling cues from the single speed Carlton above, but has 8 speeds for more versatility, and comes in blue, with handlebars and fenders to match! This is the perfect bike for shorter rides, whether it's commuting or to the neighborhood bar.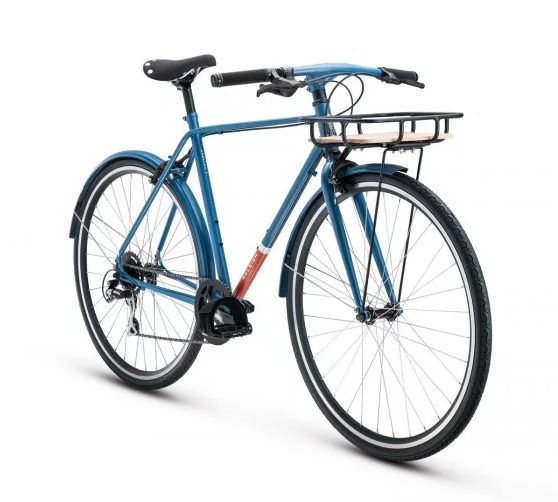 Cadent 24 Kids' City Bike// $279.99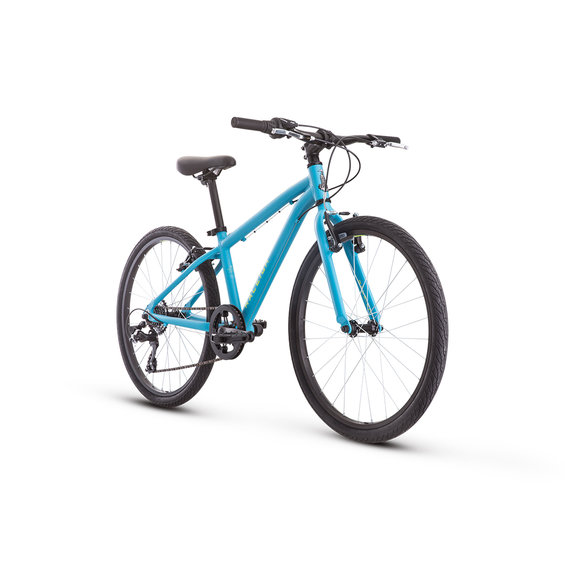 It's time to treat your kiddo to a real bike, just like the one you ride, only smaller. With a lightweight aluminum frame, sturdy wheels and tires, and a simple 7-speed grip shifter, this is the bike you wish you had when you were their age. The Cadent 24 is made for kids between 8 and 12 years old, around 4'5″-4'8″ tall, with a 25″ standover height.